Japan Outrigger Canoe Association
Established November 1, 2019
ー About Outrigger Canoe ー
The one with an elongated hull and a laterally protruding outrigger for balance is called an "Outrigger Canoe.
Originally, the islands of the Pacific Ocean had a lot of canoe competition with religious significance. Each island and village had strong young people, prayed for their ancestors, and prayed for a good harvest in the outrigger canoe competition.
ー Outrigger canoe spirituality ー
The outrigger canoe is a vehicle with a spirit that is completely opposite to the modern society where everything is convenient. The appearance of crossing the sea with the power of human beings who trust each other without using any power will not change even after hundreds of years. It is also important to sharpen your wild senses in order to grasp the flow and wind without resisting the power of nature.
It is necessary to respect nature, value outrigger canoes that entrust their lives, and believe in friends who work together to aim for their destination. It's a matter of course, but it's also something that you can't really practice in your daily life.
Say hello to each other when your friends get together, handle outrigger canoes and tools with the utmost care, and pick up trash when you see it in the ocean. It is only with the accumulation of such small actions that we are recognized as a suitable person to ride an outrigger canoe.
ー Outrigger canoe is a club sport ー
If it's a single-seater canoe, you can store it in your garage and play alone whenever you want. Outrigger canoes, on the other hand, are large, heavy, and can only be rowed by a large group of friends. This is why outrigger canoeing is a club sport.
Of course, when friends get together, various opinions and requests will start to come out, and it will be necessary for someone to unite everyone as a leader and adjust the division of roles. Therefore, it is necessary to create an organization called a "club". Ideally, an organization called a "club" would allow each participant to work and support each other for all the other participants, making decisions and acting as if they were one person.
- News -
JOCA CUP 第二回全日本アウトリガーカヌー選手権
大変お待たせいたしました!
今年は鎌倉材木座で開催いたします。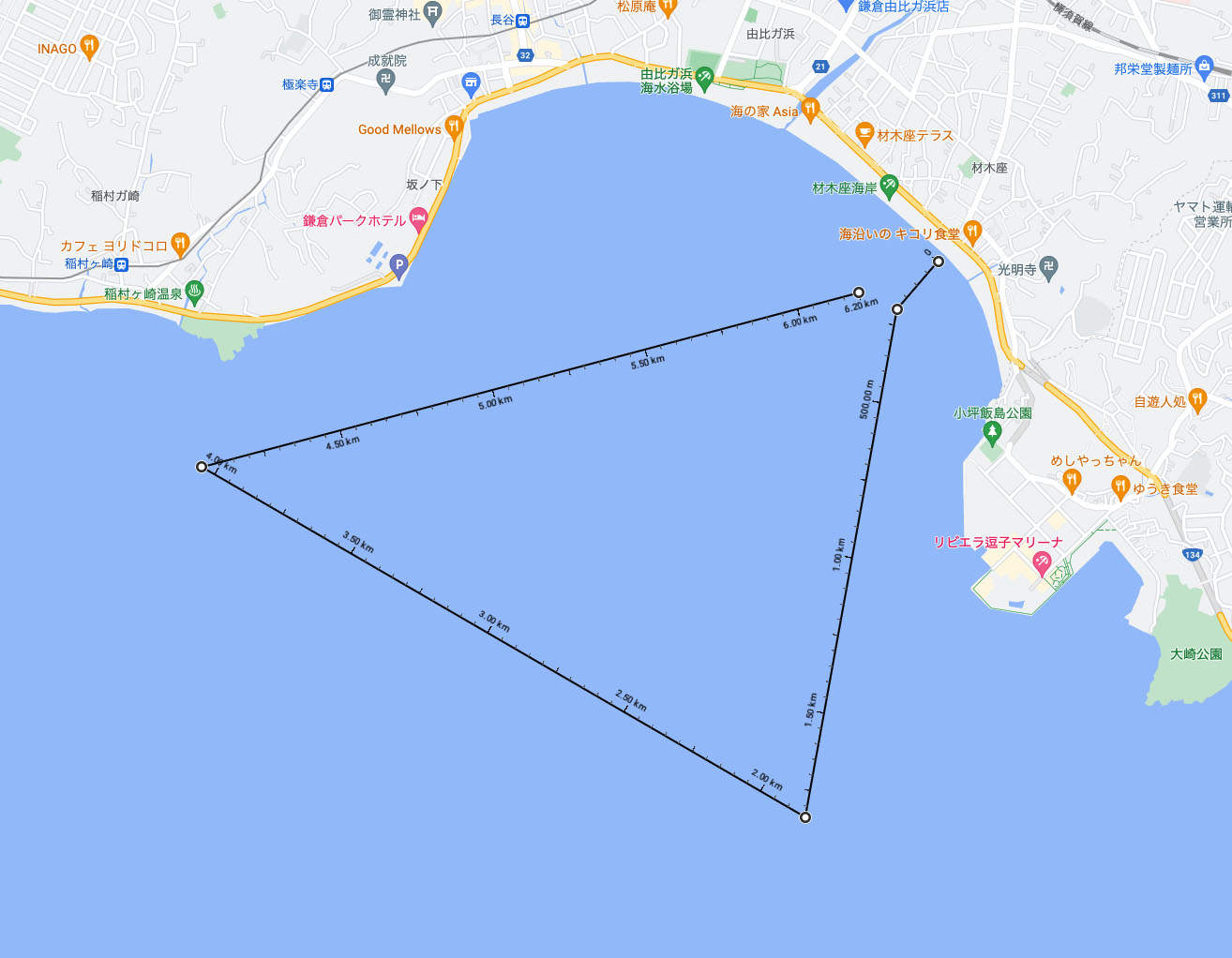 奮ってご参加ください。
⼤ 会 名 :JOCA CUP 第2回全日本アウトリガーカヌー選手権
⽇ 時 :2023年9⽉17日(⽇)8時〜15時30分 *予備日9/16or18
場 所 :鎌倉材木座海岸、沖合い湾内にスタート・ゴールライン
主 催 :一般社団法人 日本アウトリガーカヌー協会 https://www.joca.ne.jp
後 援:鎌倉市/鎌倉マリン連盟/鎌倉ライフガード/鎌倉漁業組合/CRB/パタゴニア日本支社
協 ⼒ :鎌倉アウトリガーカヌークラブ/ WAILEA CANOE CLUB JAPAN / OHANA HOE OUTRIGGER CANOE CLUB /茅ケ崎アウトリガーカヌークラブ/佐島パドリングコネクション/BEACH葉山/
MOKUPUNI OUTRIGGER CANOE CLUB/ Holokai OUTRIGGER CANOE CLUB KANSAI /
アマニコアウトリガーカヌークラブ / 逗子マリーナ(予定)
協 賛:パタゴニア、鎌倉ビール、光洋機械産業株式会社
競技種⽬ :OC6(6人乗りアウトリガーカヌー)によるミドルディスタンスレース
       カテゴリー・クラス
男子OPEN 12km
男子マスターズ50 6km
女子OPEN 12km
女子マスターズ50 6km
ミックス 6km
ジュニア 6km
KIDS 2km
       *各クラスエントリー状況により統合する場合あり。マスターズは、50歳over、ミックスは男3女3人、ジュニアは中学生、キッズは小学生とする。Wエントリーはステアのみ可とする。ジュニア、キッズのステアは子供もしくは7番シートに大人が入る事とする。OCクラブ以外でのエントリーはJOCAよりステア補助可能とするがステア補助の場合は5人チームとする。
参加募集 :30チーム180 名 想定
賞 典    :各カテゴリー上位3チーム
安 全 :   鎌倉ライフガードによる安全管理(他クラフト誘導、コース伴漕)、各艇人数分の浮力体積載、沖マーク海域には動力船配置
参加費⽤(6名チーム) :日本アウトリガー協会加盟クラブ30,000円 
        その他、42,000円、ジュニア/KIDS12,000円
レンタルカヌー:1レース 5,000円。*当日エントリー時に本部対応
エントリー :9/8までに、所定のエントリー⽤紙に必要事項を記⼊し提出。エントリーフィーは振込。
その他:コンディション不良が予測される場合、大会開催困難な場合、9月16日、18日を予備日とする。予備日含め大会中止となった場合においても参加費は返却しない。参加賞のみの配布。
大会責任者:  日本アウトリガーカヌー協会
代表理事 尾花 充 逗子市小坪1−11−20 
            080-6549-0870 e-mail: ohanahoe@gmail.com
           理事 木下 健二
090−3390−4455 e-mail: kenji@kino-ken.com
           理事 小林 富士雄
080-5415-8079 e-mail: mokupuni2016@gmail.com
競技スケジュール(予定): 9⽉17⽇(⽇)
8:00 参加選⼿受付
9:00 開会式・競技説明、ビーチクリーン
10:00 HEAT1 
11:00 HEAT2 
12:00 HEAT3 
13:00 HEAT4 
14:30 HEAT5
*エントリー数によりカテゴリー・クラスのHEAT決定
16:00 表彰式
※競技スケジュールは当日のコンディションなどにより変更になる場合があります。
予定コース*12kmは2周、KIDSは当日のコンディションにより2km設定
- Our Vision -
With safety as our prime objective, the Japan Outrigger Canoe Association (JOCA)aims to contribute to the comprehensive development of the outrigger canoeing sport and culture in Japan.
JOCA will promote activities to achieve synergy not only with other domestic and international outrigger canoe clubs, but with diversified interests as well.
JOCA will strive to become the common thread to unify the outrigger canoe clubs in Japan for further cooperation and expansion.
- Message from the Representative Director -
After several years of preparation, the Japan Outrigger Canoe Association (JOCA) was launched on November 01, 2019. Being a passionate paddler myself (from 1998), I would like the association to act as a conduit to perpetuate not only the culture of outrigger canoeing, but the strong passion we have for this Polynesian rooted sport to the next generation and to the global community.
I believe that the management of an association is similar to the teamwork you experience on an outrigger canoe out in the sea. I remain committed to the development of the sport and spirit of outrigger canoeing. I take the immense pleasure working with all of you and sincerely appreciate your continued support.

Mitsuru Obana
Ohana Hoe Outrigger Canoe Club
November 1, 2019

Representative Director
Mitsuru Obana
Ohana Hoe Outrigger Canoe Club
Director
Kenji Kinoshita
Wailea Canoe Club Japan
Director
Fujio Kobayashi
Mokupuni Paddling Club
Japan Outrigger Canoe Association
- Member List (in Japanese alphabetical order) -
ー 2023 Events and Races Schedule ー
| Date | Name | Organizer | Place |
| --- | --- | --- | --- |
| June 10 | Free trial day | Japan Outrigger canoe association | Zushi |
| September 17 | JOCA Cap | Japan Outrigger canoe association | Kamakura |
| October 1 | ZUSHI PADDLE MEET | Ohana Hoe Outrigger Canoe Club | Zushi |
| October 22 | Hiroshima Etajima Race | Mokupuni Paddling Club | Etajima, Hiroshima |
| Novenber 4,5 | Hukilau Challenge | Chigasaki Outrigger Canoe Club | Chigasaki |
- JOCA Logo -
Logo design by Koichi Kosugi
Creative Director / Art Director
2004 Joined Hakuhodo Inc.2019 Established onehappy
〈Main Awards〉
Tokyo ADC Award,Cannes Lion International Advertising Festival Design Gold,New York ADC,ACC Award,plus many more domestic and international awards in advertising.
〈JOCA Logo Design Concept〉
The logo was designed with intent to express the elements vital to the sports of outrigger canoeing while also highlighting our cultural roots in Japan. The motifs of "waves", "wind", "canoe", "people" and "paddle" were used together with the color red which symbolizes Japan while transmitting the passion we have for this sport.